The garden planted by Piet Oudolf follows a carefully shaped design that echoes the tradition of classical gardens.
The sea of flowers is surrounded by lawns and grass hills, which emphasise the interplay between the various parterres. The gardens are visible from inside the museum as well as outside: a pleasant interplay between art, architecture and nature.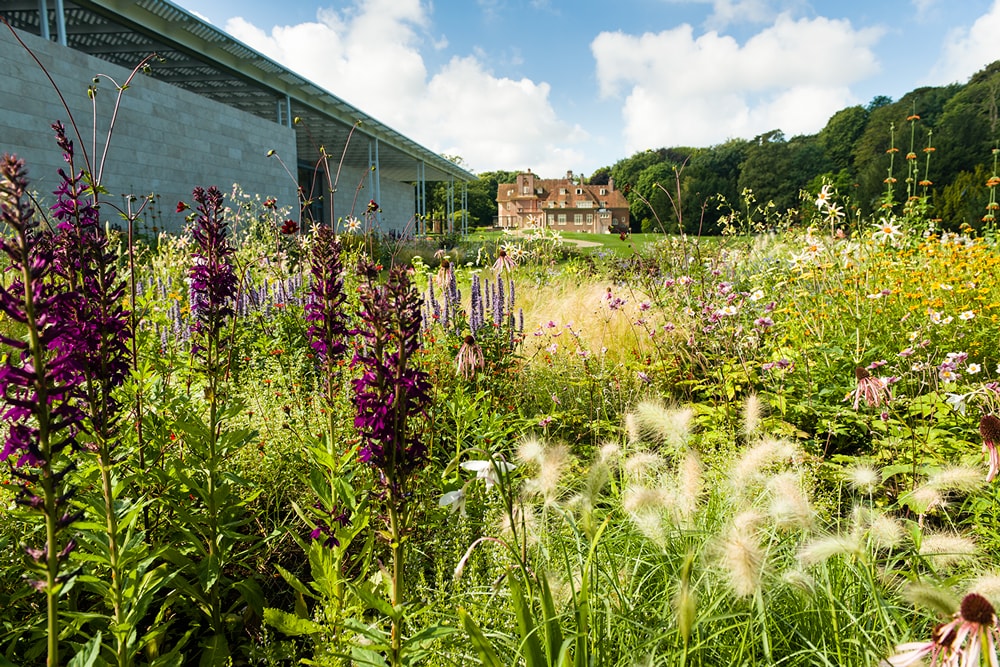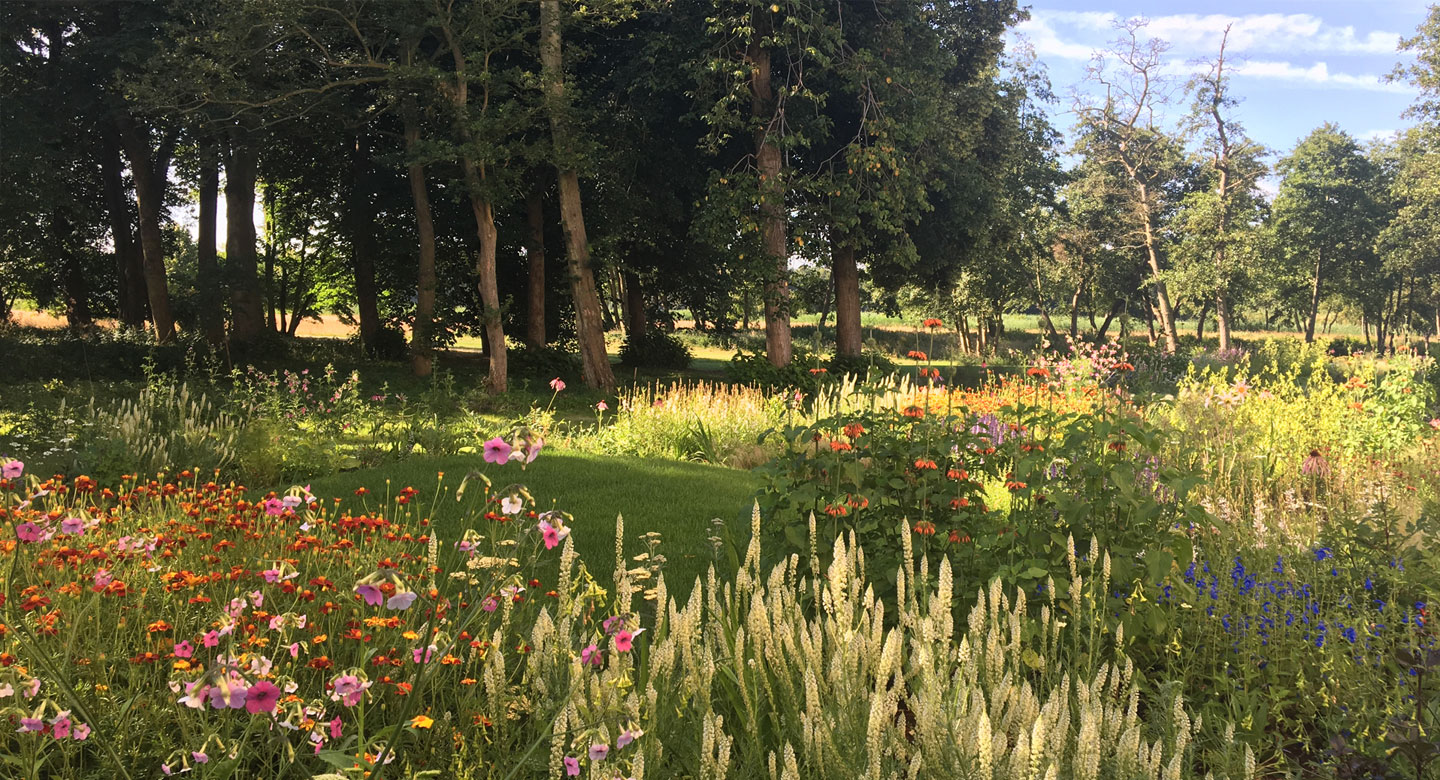 The Dutch Wave
Piet Oudolf is a representative of the Dutch Wave, using bold drifts of herbaceous perennials and grasses which are chosen at least as much for their structure as for their flower colour. Piet Oudolf is known for his designs for the High Line in New York City and the Millennium Park in Chicago.