The artworks on permanent display in museum Voorlinden cannot be described – one must undergo them.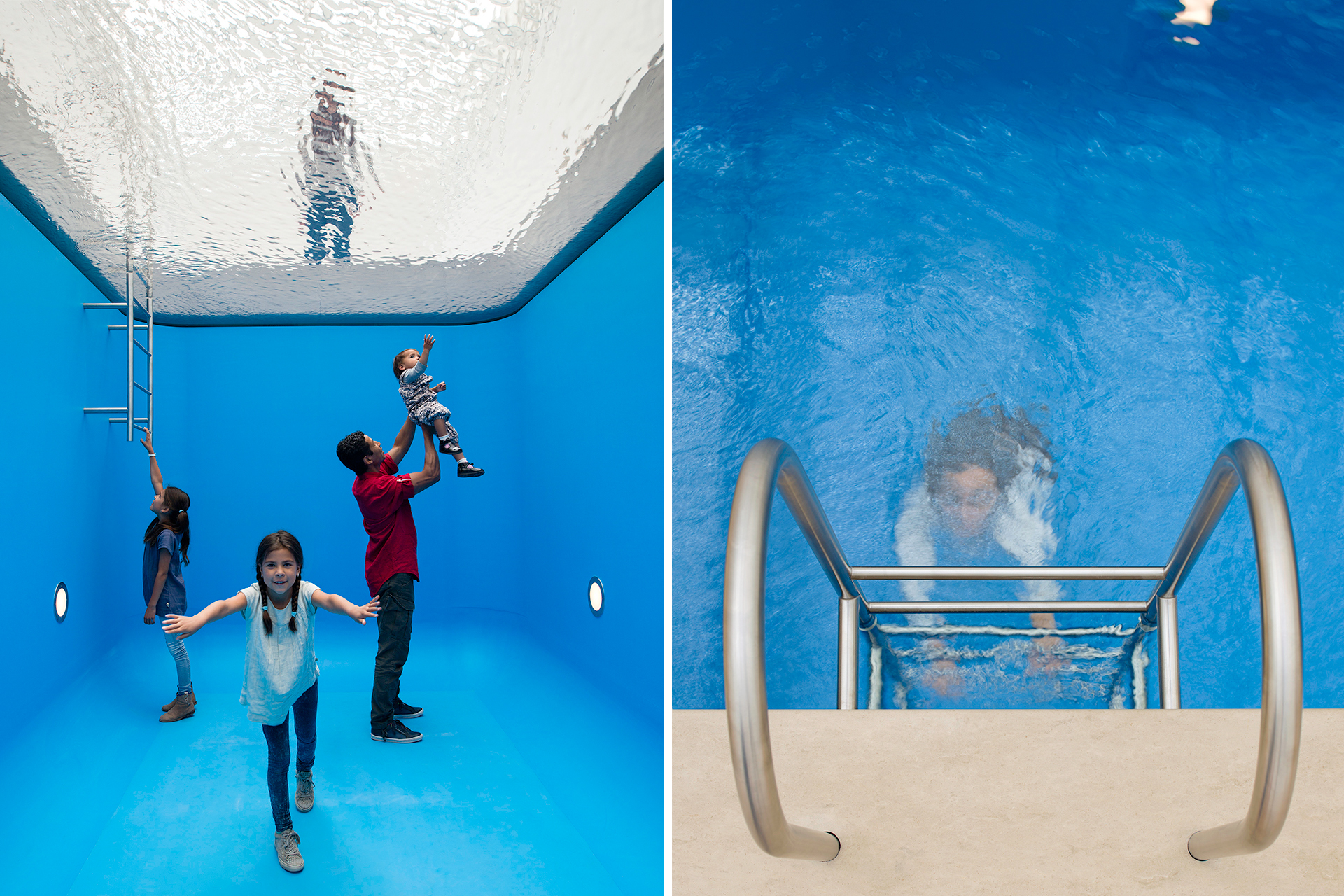 Swimming Pool
Leandro Erlich designed his Swimming Pool especially for Voorlinden. He gave his work all the characteristics of a real swimming pool, including the recognizable pool blue on the walls, the typical lamps and even a real stairway through which you seem to be able to descend. And yet as a visitor you can walk on the bottom without getting wet. Erlich frequently plays with the eye. He transforms everyday spaces into absurd situations. Erlich wants to create an experience that makes the viewer think about the reality around him. The work only really functions in its use by the public. Without people, the work is not complete, according to the artist.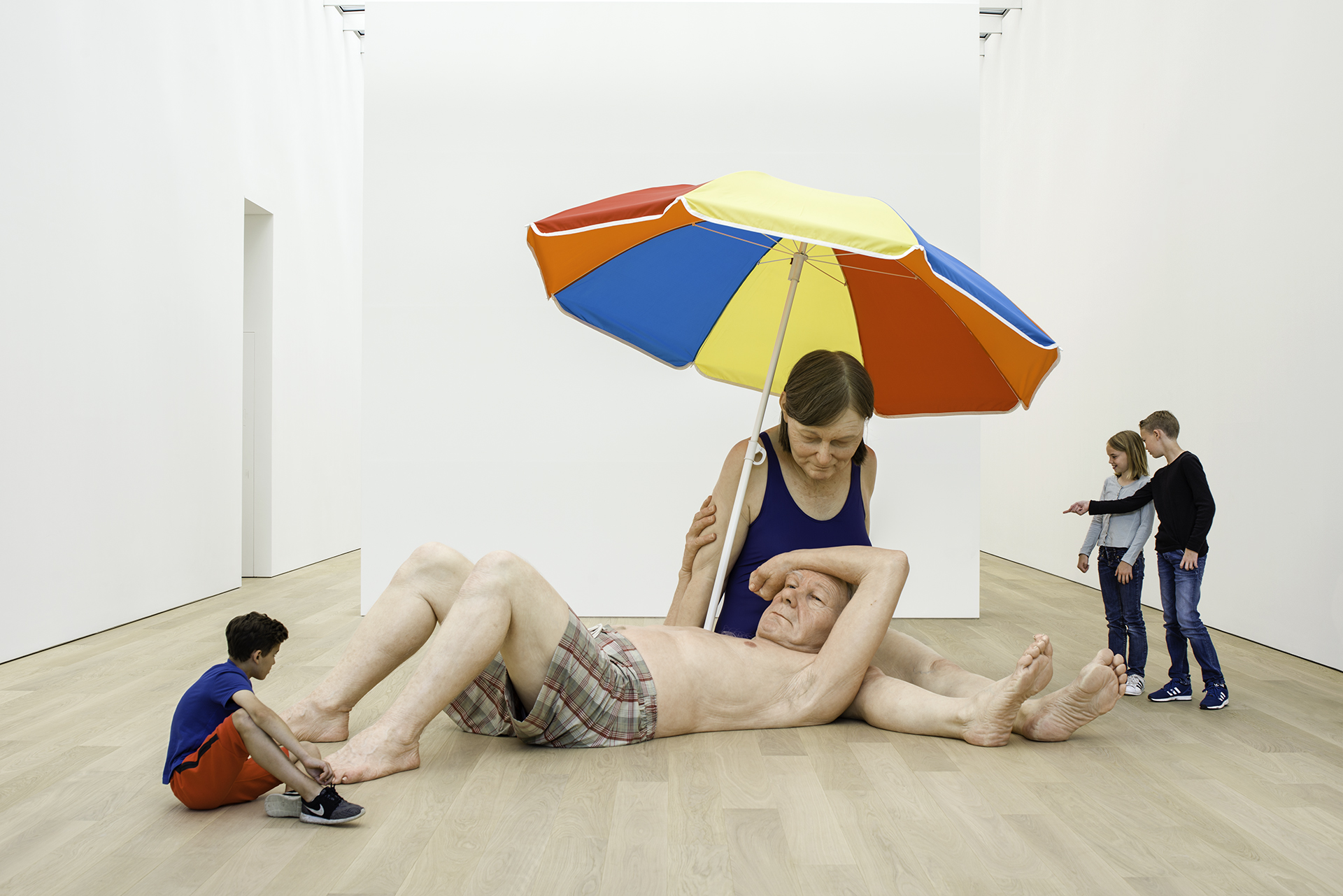 Couple under an Umbrella
Mueck makes hyper-realistic human figures that he creates on the smallest detail. They seem to be flesh and blood, but because of their scale they are not from our world. Mueck depicts the ordinary man who is exactly twice as big as we are.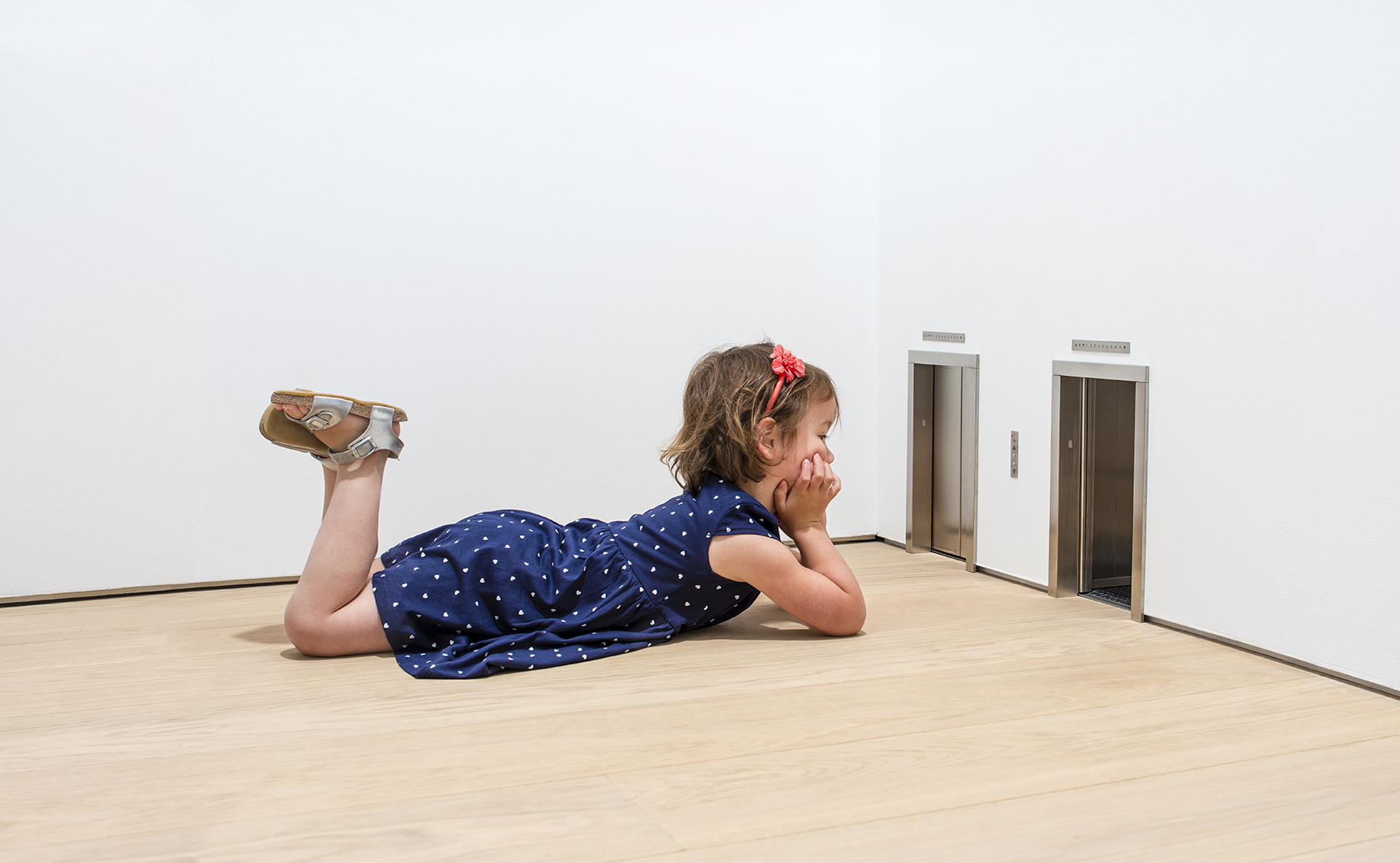 Maurizio Cattelan
The built-in elevator of Maurizio Cattelan is currently not on display due to maintenance work. Keep an eye on this page for updates.
The museum has in built-in elevator that comes up just a little bit higher than a grown-up's ankle, on a scale of 1:7,5. The lift cabin disappears to an unknown destination in a building that does not have any storeys. Cattelan plays a game of copying and scaling, which allows the spectator to look at reality from a different point of view. The moment of recognition is immediately followed by the feeling of alienation, which is exactly what the artist is aiming for.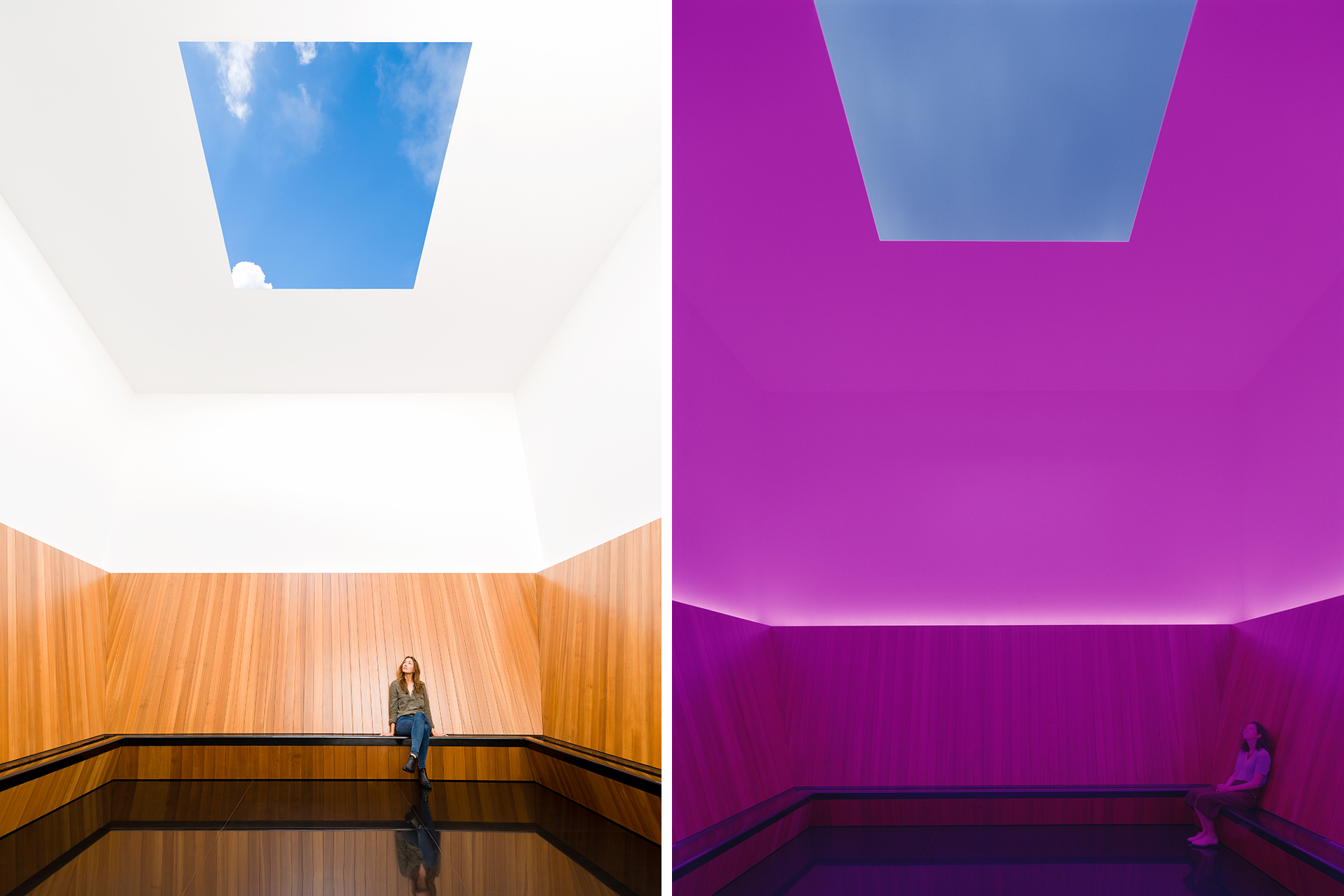 Skyspace
James Turrell designed a Skyspace especially for museum Voorlinden. It consists of a space with a square hole in the roof, through which the viewer looks directly upwards and sees the air as never before.
In creating this Skyspace, Turrell created a program of light, which factors in the dusk in Wassenaar. The soft natural light is in contrast with the bright, almost palpable colours of the lamps of the Skyspace. The effect is breathtaking.
In the case of rain or snow the Skyspace will be temporarily closed to prevent slipping.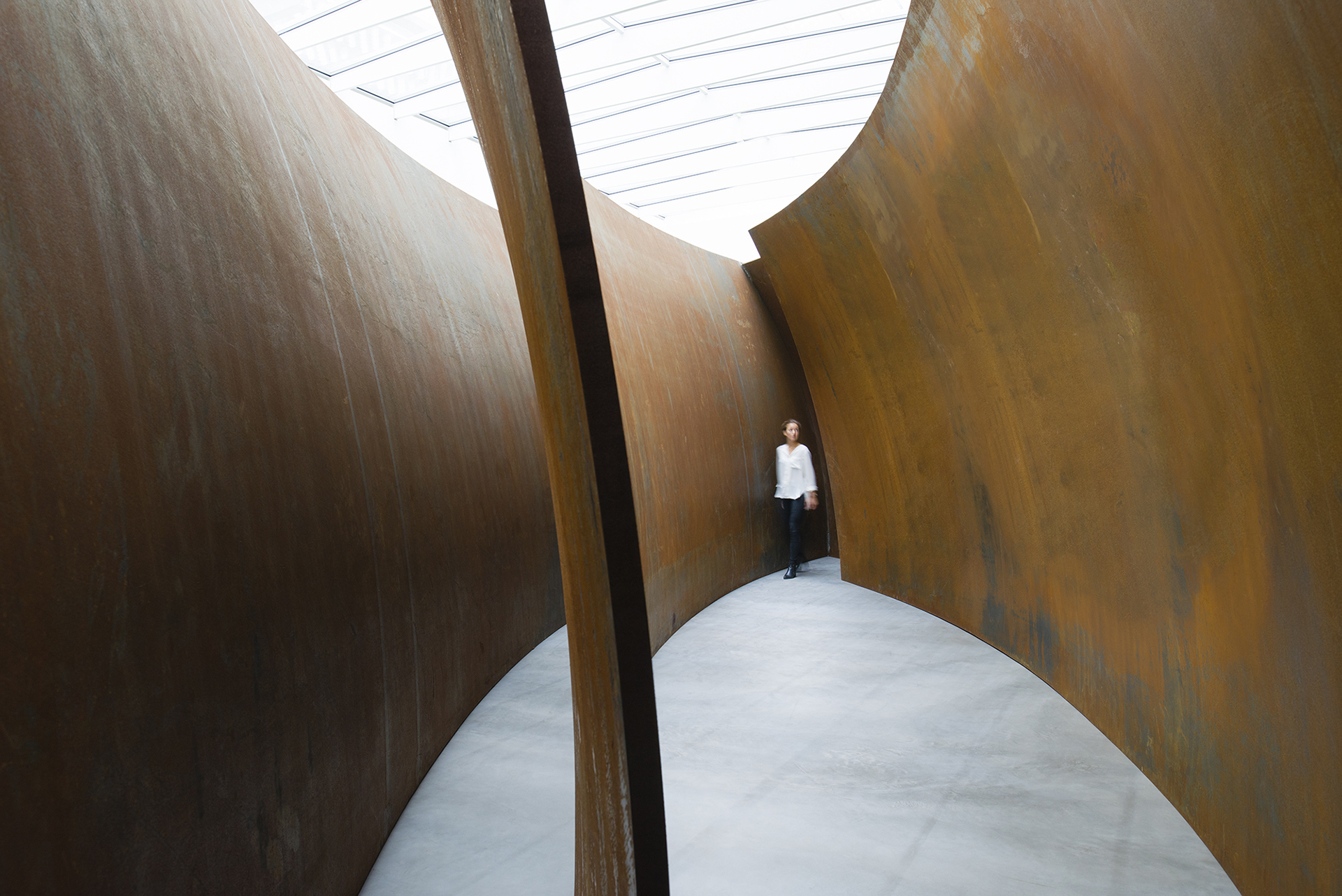 Open Ended
The sculpture Open Ended by the American artist Richard Serra weighs almost 216 tonnes. The corten steel work is 4 metres high, 18 metres long and 7 metres wide.
This is a piece full of contrasts: both heavy and elegant, industrial and organic, stately and playful, convex and concave. Six vaulted steel plates moulded together form a maze. Open Ended is a work best experienced by walking through it.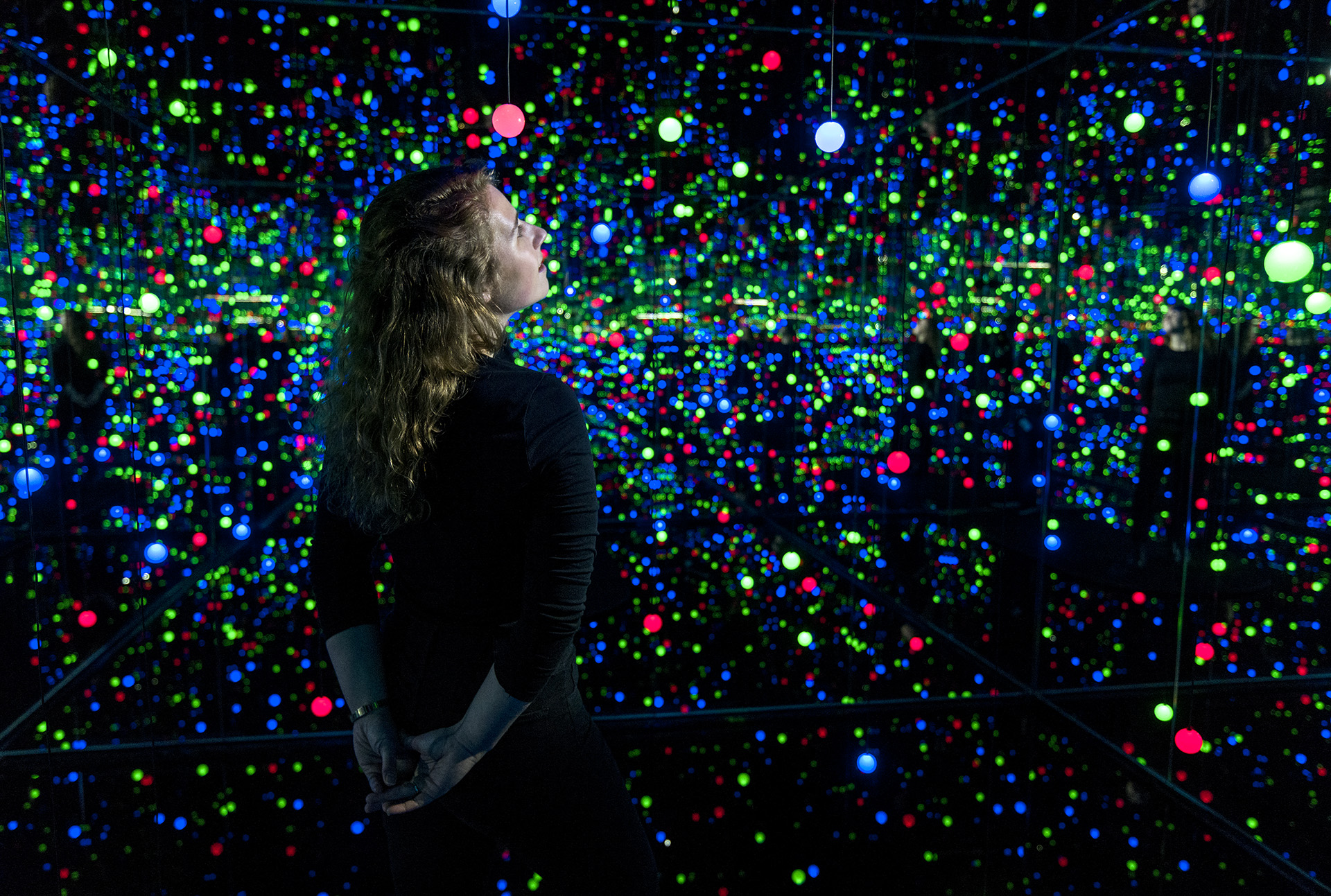 Infinity Room
Experience the infinite in Yayoi Kusama's Infinity Mirror Room: Gleaming Lights of the Souls (2008). In this space a hundred bulbs hang from the ceiling; they continuously change colour and are reflected exponentially in the space. To step through the door is to enter a fairy-tale world, in which one can imagine belonging to a completely different universe.
Please note! On busy (weekend)days, a timeslot is needed to enter the artwork. In order to give as many people as possible the chance to experience the artwork in real life, we have decided to work with time slots. A time slot can be collected with a museum ticket in the entrance hall of the museum according to the first-come first- served-principle, as long as time slots are available. There is no extra charge for this. It is not possible to reserve a time slot prior to your visit.
Frequently Asked Questions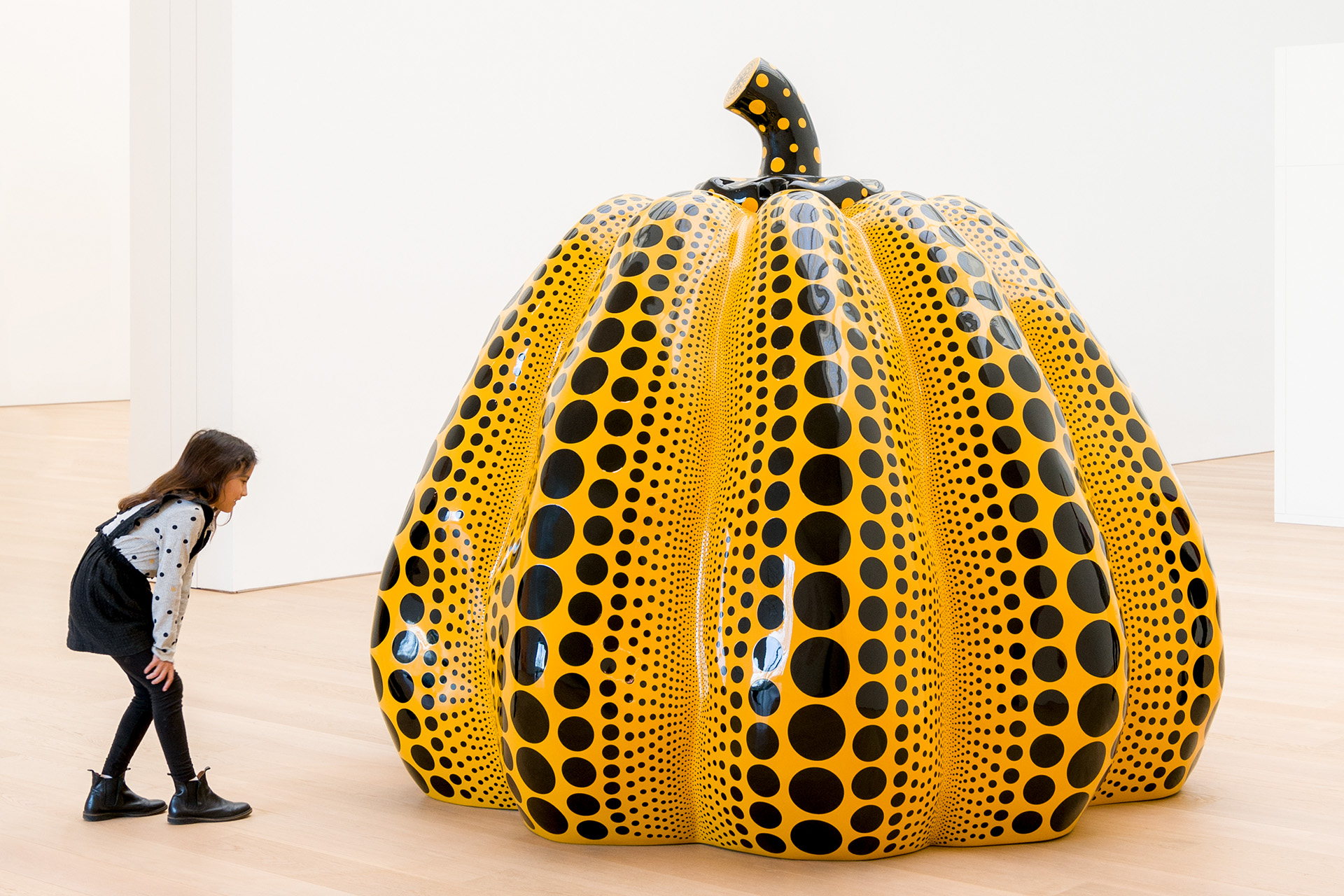 Pumpkin
Japanese artist Yayoi Kusama's (1929) paintings, sculptures, installations and performances all have one thing in common: polka dots. The Japanese artist is therefore sometimes referred to as 'the princess of polka dots'. Ever since she was a little girl, Kusama was plagued by psychoses. To master her fears she fills her world with dots. The pumpkin has been a recurring theme in Kusama's work since 1948. As a little girl, the artist visited a nursery for flowers and pumpkins with her grandfather. There, Kusama – who already suffered from psychotic episodes as a child – saw an enormous pumpkin and had a delusion in which the pumpkin began to speak to her. The auditory and visual hallucinations in her younger years were to have an enduring impact. In the 1990s, Kusama began to create sculptures on a monumental scale, including this pumpkin that is over two metres high. The motif of black dots on a yellow pumpkin is derived from the naturally-occurring pattern on a kabocha, a pumpkin found in Japan.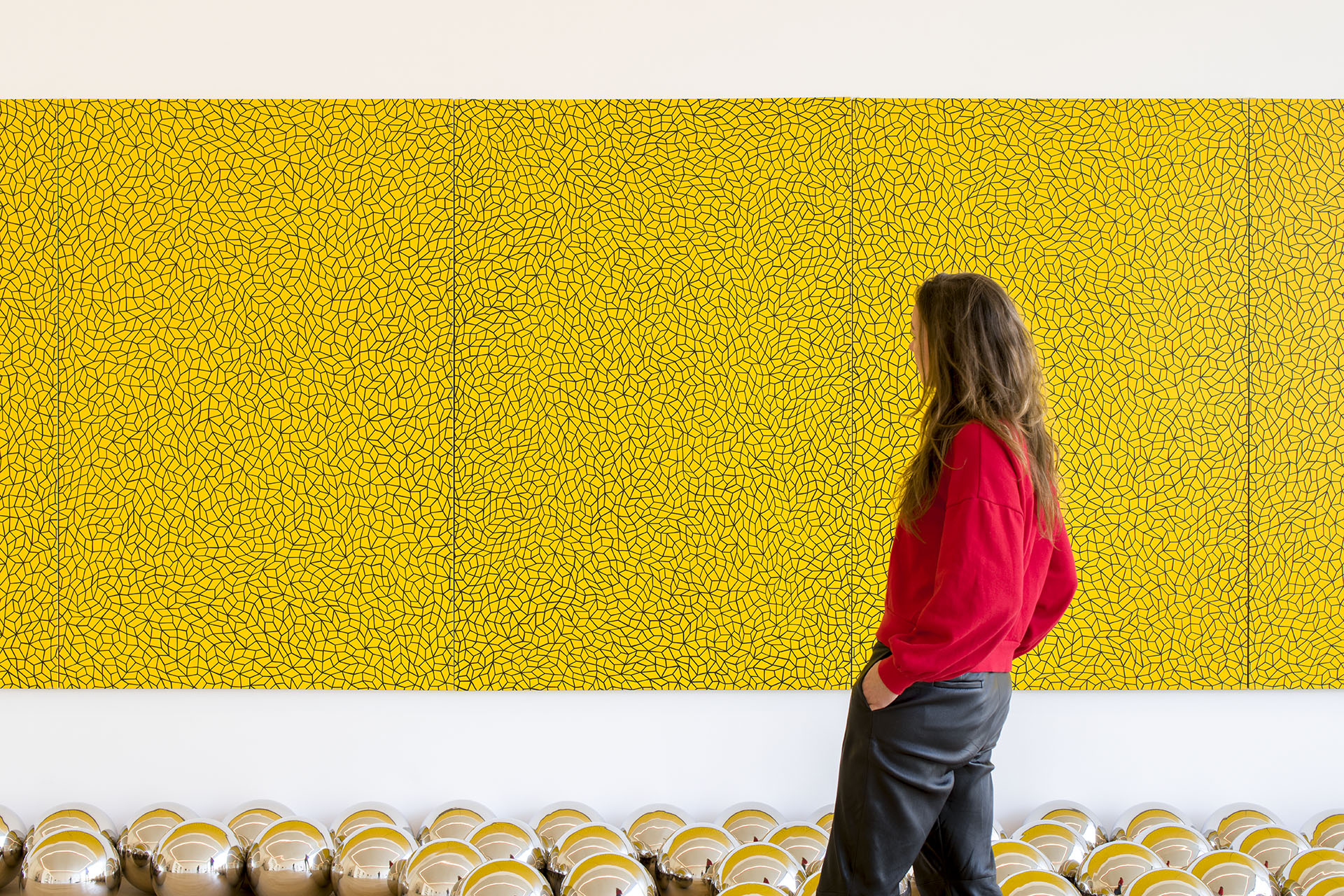 Infinity Nets (T.Z.A.)
In 1957, Kusama boarded a flight from Japan to America: the land of hope and freedom. Looking out the window of the plane, she discovered the pattern she calls infinity net, which would go on to play a major role in her oeuvre. The sunlight reflecting off the sloping waves of the Pacific formed an endless pattern as far as the eye could see. For the artist, the act of creating these nets is both obsessive and meditative in its nature. Her first net paintings, created in the late 1950s, were monochrome white and an immediate success. Today, more than fifty years later, this same pattern is still finding new expressions in her art.