Stay informed
Subscribe to our newsletter
Subscribe
Gardens
Museum Voorlinden is surrounded by nature. Forests, dunes, meadows, water and landscaped gardens characterize the landscape.
More info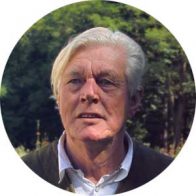 Piet
Oudolf
Piet Oudolf (1944) is a Dutch landscape architect. His gardens and parks are internationally renowned. He lives and works in the village of Hummelo, The Netherlands.
More info
"I'm interested in the life cycle, how plant material ages over the course of the year, and how it relates to the plants around it. Like a good marriage, my plant compositions must work well together as its members age."
Restaurant Voorlinden
Even without a museum ticket you can enjoy Restaurant Voorlinden.
More info